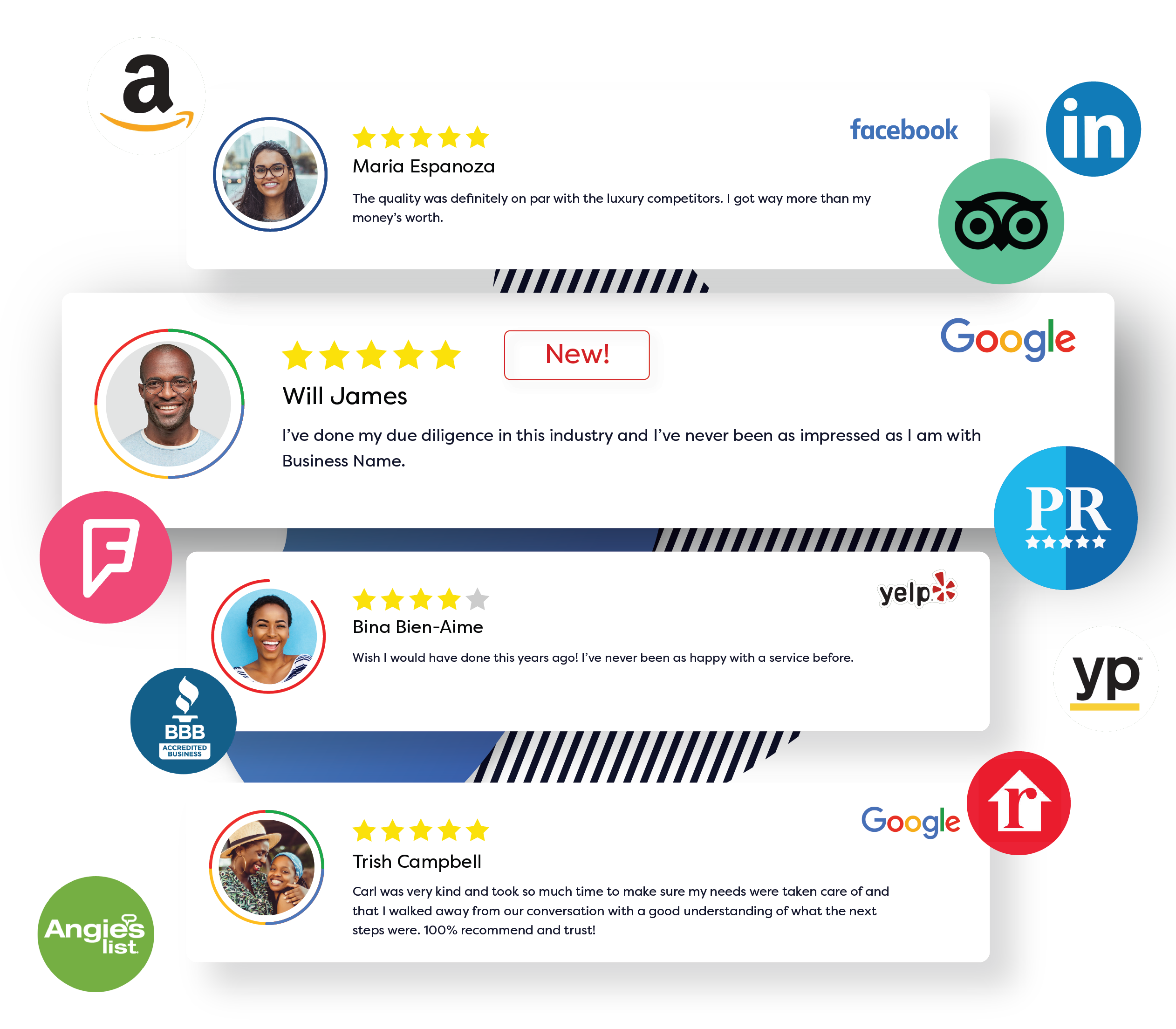 Get More Reviews From Your Customers.
Reviews911 believes that no customer should go unheard. That's why we offer an easy-to-use online review management platform for businesses to generate, monitor, and respond to customer reviews.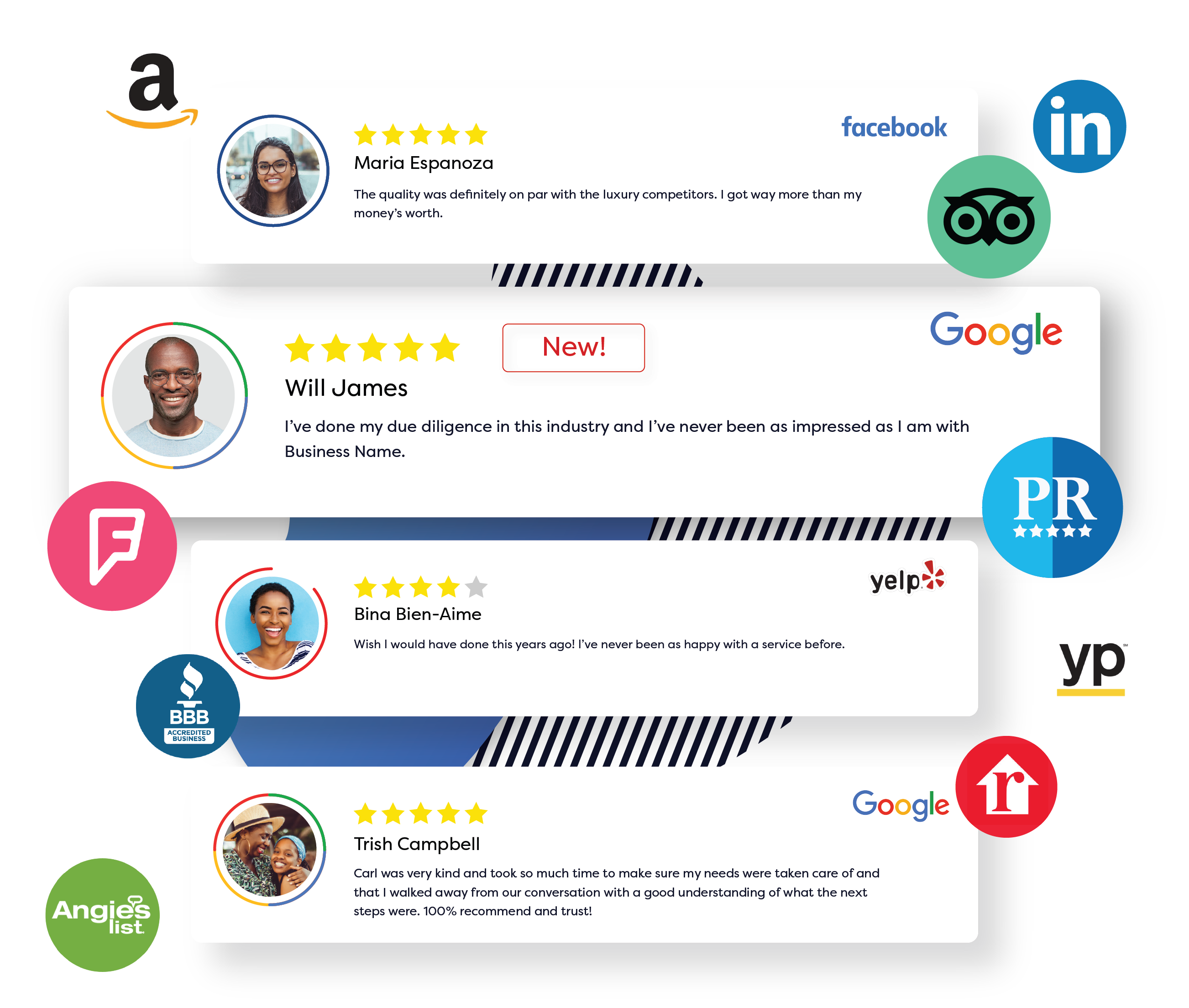 Trusted by 10,000+ Businesses, Large and Small. As seen on: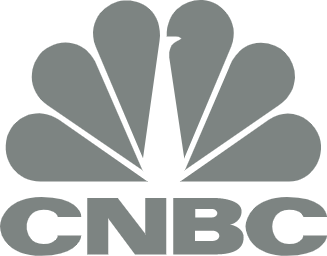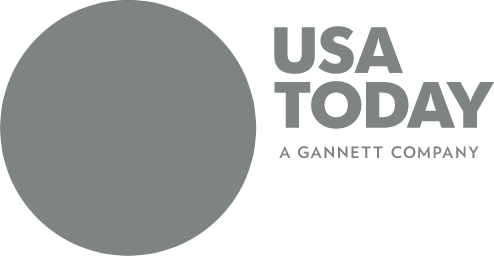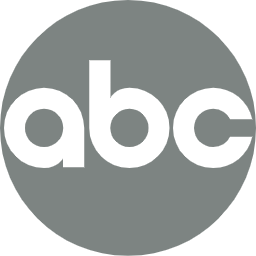 The Power of Google Behind Every Review
Reach your customers where they are most engaged. Collecting new reviews has never been easier. Reviews911 sends customers to top review sites to share their feedback. Take control of your brand and solve customer issues by managing all your reviews in one place. This process can be set up for your business in just 3 steps.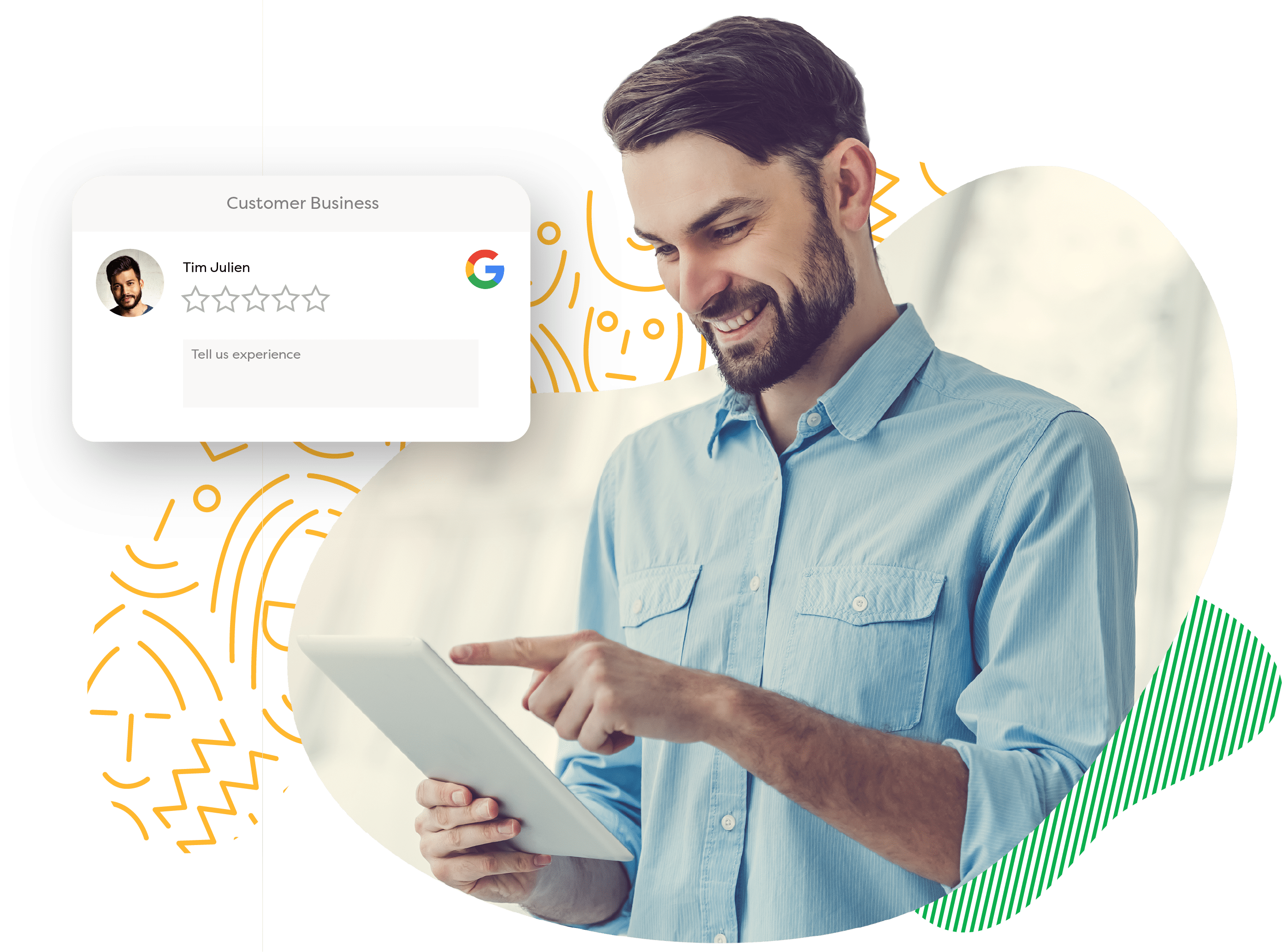 Email and SMS text messages made it easy for your customers to give feedback about your business.
Get notified when new feedback comes in online so you can take action and engage with your customers.
Quickly respond to all feedback that comes in just one click.

$19.99/mo
$99.99 Activation
FREE ACTIVATION!
$199.99/yr
$99.99 Activation
FREE ACTIVATION!
You save $39.99
2 Months Free
$49.99/mo
$99.99 Activation
FREE ACTIVATION!
$399.99/yr
$99.99 Activation
FREE ACTIVATION!
You save $199.99
4 Months Free
Automated Email & SMS Campaigning

No contract, No Commitment
Of consumers say that positive reviews make them trust a business more.

Of consumers trust online reviews as much as personal recommendations.

Of consumers read online reviews before visiting a business.

Of consumers search online before they buy.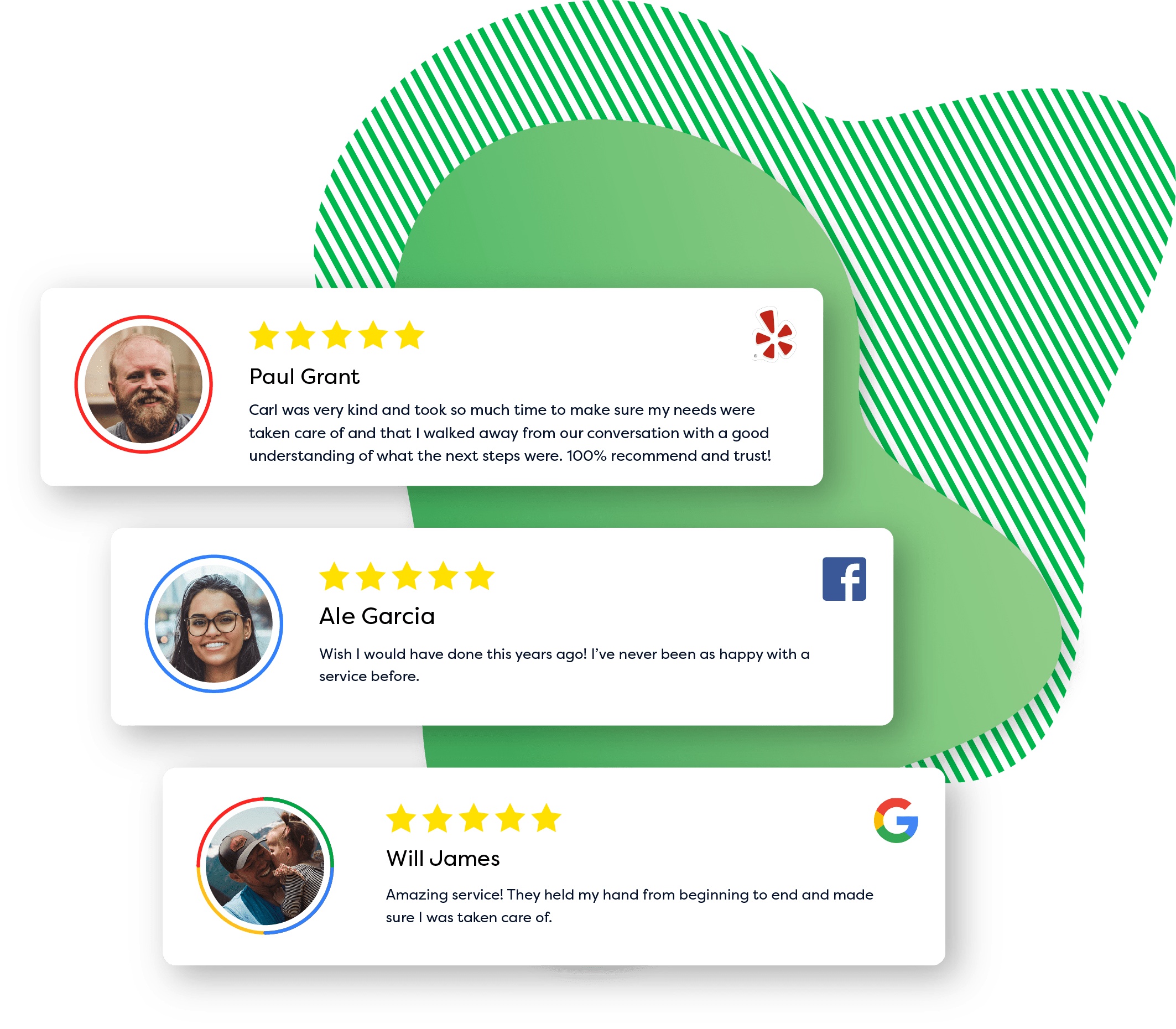 Having a Solid Reputation Online Isn't a Luxury, It's a Necessity​.
Online shoppers will almost never purchase a product or service without reading over a business's online reviews beforehand. Having positive online reviews bolsters the credibility of your business and provides insight into the level of quality associated with your products or services. With over 2 trillion online shoppers roaming the internet this year, it is more important than ever to ensure that you business's online reputation is 5 stars!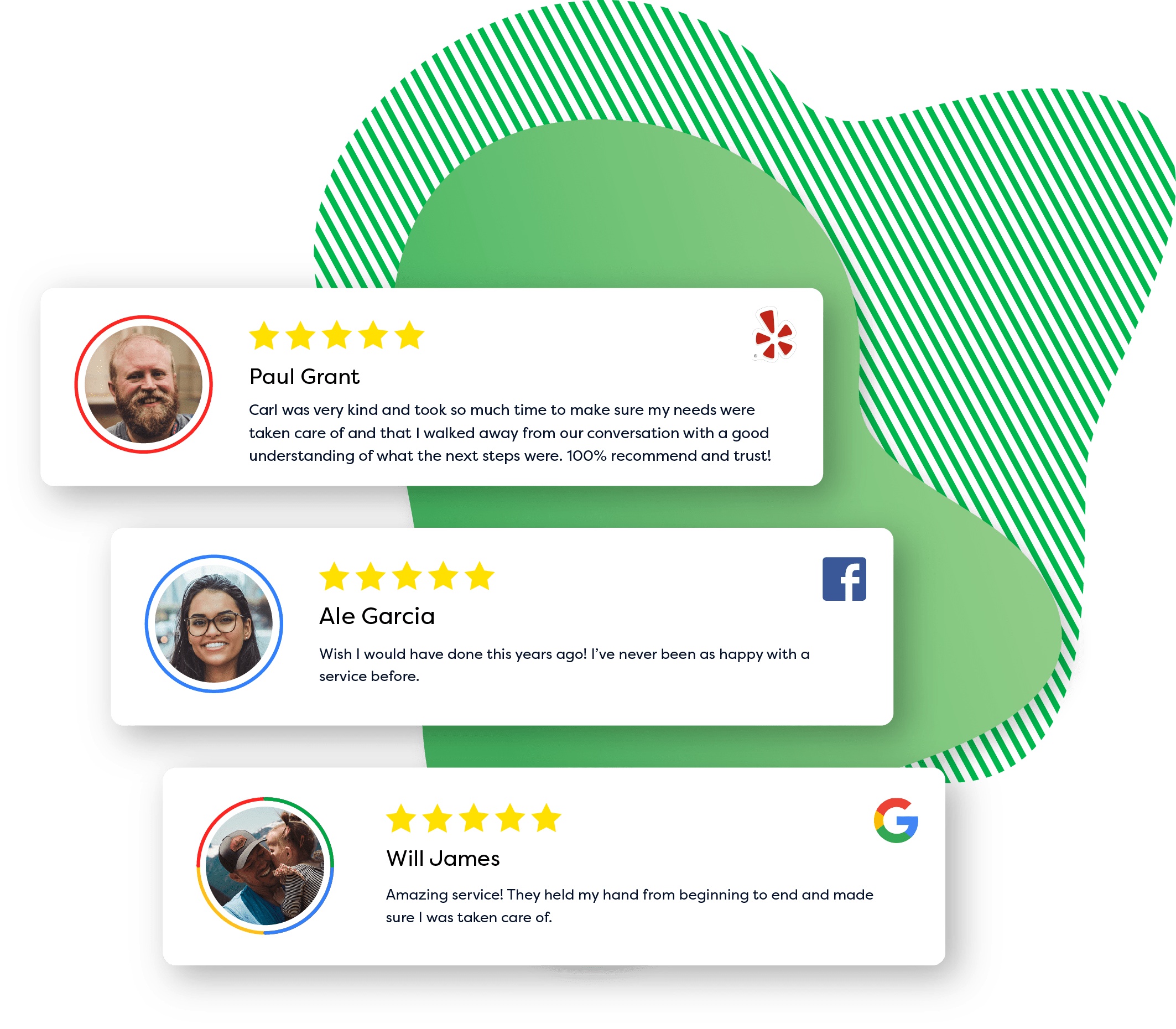 Signing up for the Reviews911 Pro package gives you the ability to directly send customers to over 200 different review sites.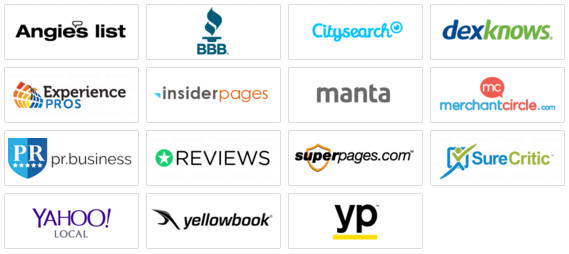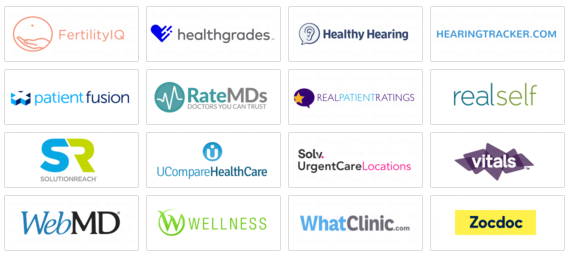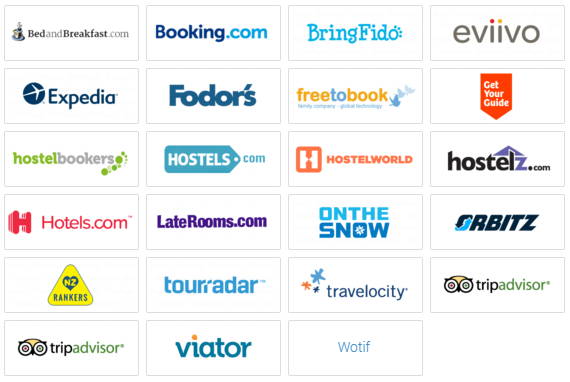 Don't see your preferred review site?
Not a problem. We can easily add a custom link to the third party review site of your choice.